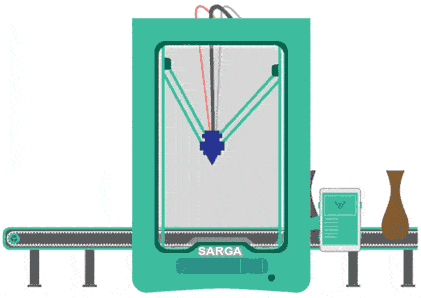 The word Sarga is a Sanskrit word which means Creation of matter resonates with our brand identity and business purpose which in essence is creation of new opportunities with innovative technology. A telephonic conference call among college friends regarding technologies changing the world has now materialized into a company. We are a team of young individuals who are dedicated to keep up our country with the fast changing world.
You are an education institution or a manufacturing company, a retail house or a medical laboratory, our 3-D centric customized products provide you the best service. Don't worry, we don't leave you at that!
Along with providing products, we assist you with multiple rounds of training sessions. Our expert technical team have engineered customized training modules and curriculum, and hand-hold you through the process.
We are your partner, not just the suppliers.
A process that involves printing physical objects in a 3-dimensional format through a digital file prepared in a CAD format. Imagine an object, create a digital file, and get it printed with our 3D printers. What's almost 40 years old but looks brand new? Believe it or not it's 3D printing. Yep, additive manufacturing has been around since the Reagan era.
How does 3D Printing Work?
Create a digital file on a computer-aided design (CAD) software and export as a 'Standard Tessellation Language' (STL) file. This STL file then has to be sliced into hundreds and sometimes thousands of 2-D layers. 3D printer is used to read the 2-D layers as building blocks which is layered multiple times on top of each other, thus forming a three-dimensional object.
FUSED DEPOSITION MODELLING (FDM)

Get your design 3D printed now! Upload your design and the required details for quotation.
Click on the button below to upload the design file and submit the details.
ATAL TINKERING LAB
With a vision to 'Cultivate one Million children in India as Neoteric Innovators', Atal Innovation Mission is establishing Atal Tinkering Laboratories (ATLs) in schools across India. The objective of this scheme is to foster curiosity, creativity and imagination in young minds; and inculcate skills such as design mindset, computational thinking, adaptive learning, physical computing etc.
RAPID PROTOTYPING (FDM)
Rapid Prototyping (Fused Deposition Modelling) can help you build about any geometry you have in mind which is why Fused Deposition Modelling is used for end-use components in airplanes, as production tools in an automotive factory, modelling in colleges laboratories and as prototypes just about anywhere.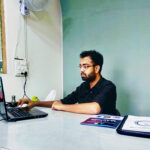 Parth Agrawal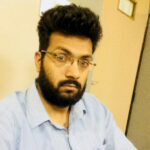 Rahul Pandey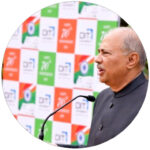 Col. Shishir Kumar

Parth Agrawal

Rahul Pandey

Col. Shishir Kumar